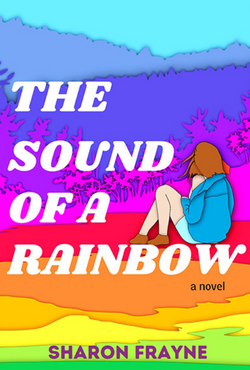 The Sound of a Rainbow
Fiction | Young Adult
5.5 X 8.5 in | 250 pgs
Pub Date: April 2023
Trade paperback: 9781988989594
ePub: 9781988989600


Sometimes the challenges we resist the most can give us the strength to transform into the person we want to be.
Troubled, almost 16-year-old Raven Tantie just wants to be left alone, after her disastrous final performance in The Teen Talent show goes viral on social media. Worse, following a therapist's advice, her divorcing parents send her to Rainbow Wings, an inclusive summer camp for the performing arts in Northern Ontario. Initially, Raven is angry at the world, but inside she's desperate for acceptance and belonging. Campers with physical exceptionalities, learning disabilities, and complex neurodiversity are welcome at Rainbow Wings. Anxious and self-absorbed, Raven resists the charms of the quirky staff, the other campers, and the beautiful natural environment. When Ash, a camper with autism struggles to cope, her empathy for others begins to grow. Camp Director J. B., a former rock musician and professional clown, utilizes a philosophy of loving respect to help the campers. His estranged elderly mother lives in an abandoned wildlife sanctuary nearby, under threat from unscrupulous developers.
When hard decisions have to be made, can Raven learn to use kindness and honesty to help new friends and herself? Because sometimes, when life deals hard problems, you can regain your confidence, and with trust and hope, build a better future.
About the Author
Sharon Frayne is a retired principal, artist and author. She is the 2021 winner of the Best YA/Juvenile Manuscript in the Muskoka Novel Marathon. Her writing has appeared in the Eden Mills Writers Festival Chapter Publication, CommuterLit, Agnes and True, The Ekphrastic Review, Uproar, The Local and The Lake Report. She spends her time in Niagara and Muskoka Lakes, Ontario with her family.
---