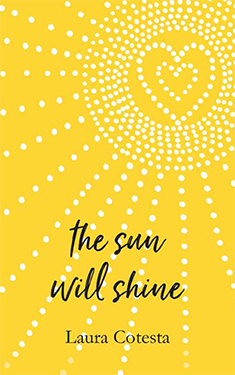 The Sun Will Shine
Non fiction
Pub Date: February 12, 2019
5.5 X 8.5 in | 100 pgs
Trade Paperback: 9781988989112
Imprint: StoriaBooks
The Sun Will Shine chronicles Laura Cotesta's decade long battle with a rare spinal cord tumour, from childhood to adolescence, in her own words. Her words are taken from personal journals, essays, and school assignments, in which Laura reflects on her illness, reaching the conclusion that through adversity, one can embrace both life and death, and find peace. Proceeds of the sale of books will go to support pediatric cancer care in Northern Ontario. 
Media
'Sometimes I think of writing a book': Laura Cotesta's story, in her own words: Sudbury.com, February 17, 2019
Sudbury Accent: The unforgettable Laura Cotesta: Sudbury Star, March 03, 2019
About the Author
Laura Cotesta 
Laura Cotesta was born in Sudbury, Ontario on December 30, 1978. At age eight she was diagnosed with an ependymoma spinal cord tumour. Despite additional tumours, along with repeated surgeries and ongoing treatment, Laura was determined to live a normal life. She passed away July 22, 1997, shortly after her high school graduation. More than 20 years later, she continues to inspire a community. 
---
---
More from this collection